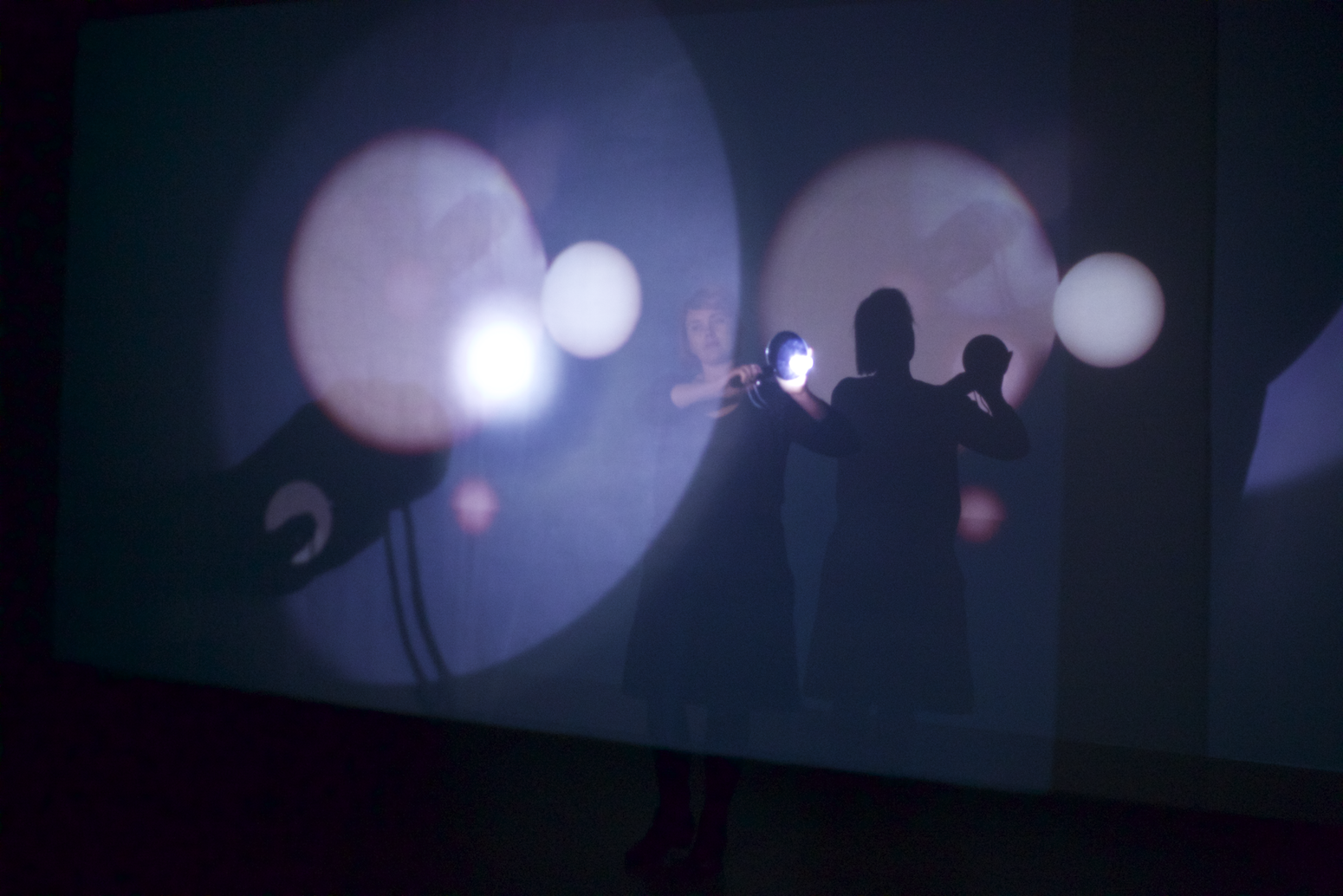 Melbourne Internation Film Festival
16mm film projection & optical soundtrack, Kinect camera, data projector, camera flash units, sound composition, portable sonic device built by Phantom Chips.
A new immersive audiovisual performance, taking the audience on a hallucinogenic dark carnival ride exploring the slippage between parapsychology and technology.
Interweaving science and superstition, philosophy and pulp through sound composition, live 16mm film projection and light environments, Breaching Transmissions invites the audience to enter a hypnotic, sensory zone. Through themes of 'transmission' and 'medium', this live performance implicates the audience as a participant by harnessing abstract infrared camera images, and reconfiguring the typical performer-technology-audience relationship.
Cenatus worked on the project from concept to performance. We realised the technology required to create the desired atmosphere and created a complimentary audio narrative.
More info & video clips here.
Published on 15 Aug 2015