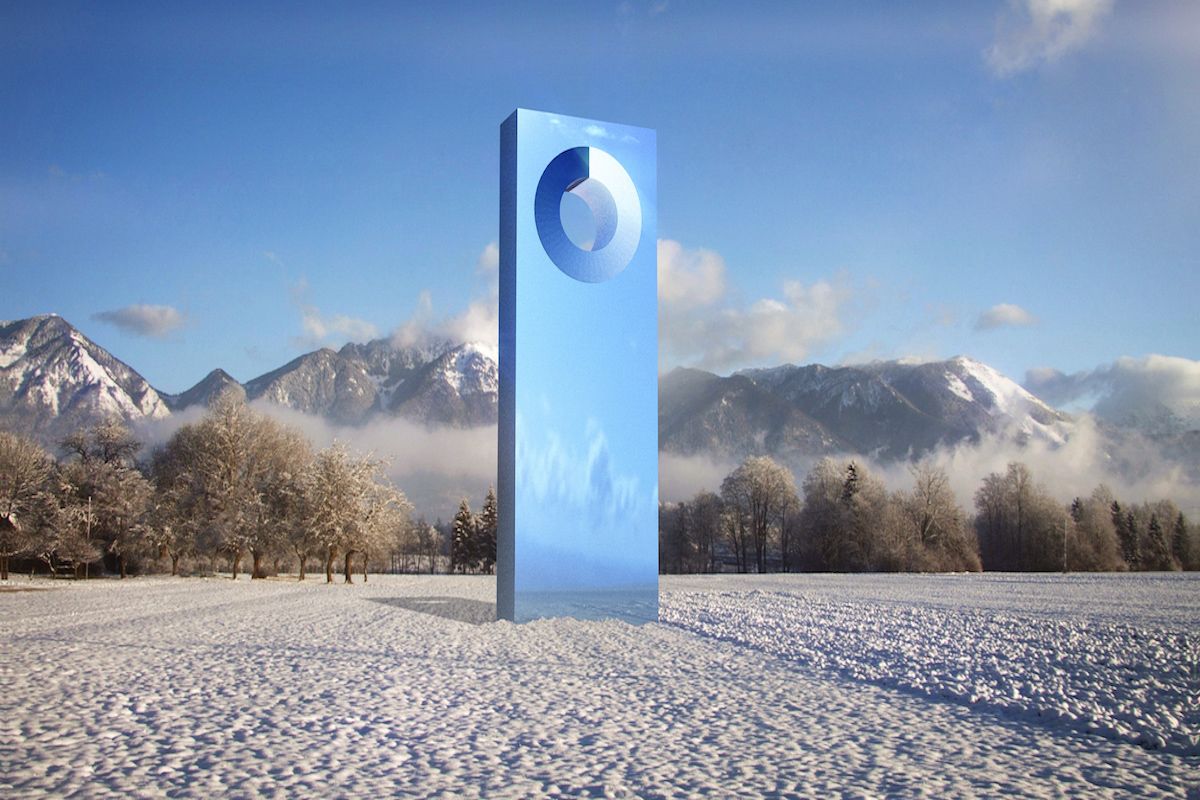 Cyanometer
The Cyanometer by Martin Bricelj Baraga is a monument to the blueness of the sky. It is inspired by the original cyanometer invented by Horace-Bénédict de Saussure. His cyanometer - a blue color wheel, forms the core of the monument, gently directing our gaze back to the sky.
The Cyanometer is both a monument and software that periodically collects images of the sky. The monolith gathers data about the blueness of the sky and the quality of air and visualises them, thus becoming an instrument that raises awareness of the quality of one of the crucial elements of life. Together with air quality data, the Cyanometer website is creating a special kind of online archive and retrospective calendar that is measuring and documenting the changes to our environment.
Cenatus worked on concepts for the project, designed and built the online infrastructure to store and visualise the collected data. Each installation communicates with an API to store data and two web components visualise that data via the main website and an archive.
Github:
Published on 05 Jun 2016