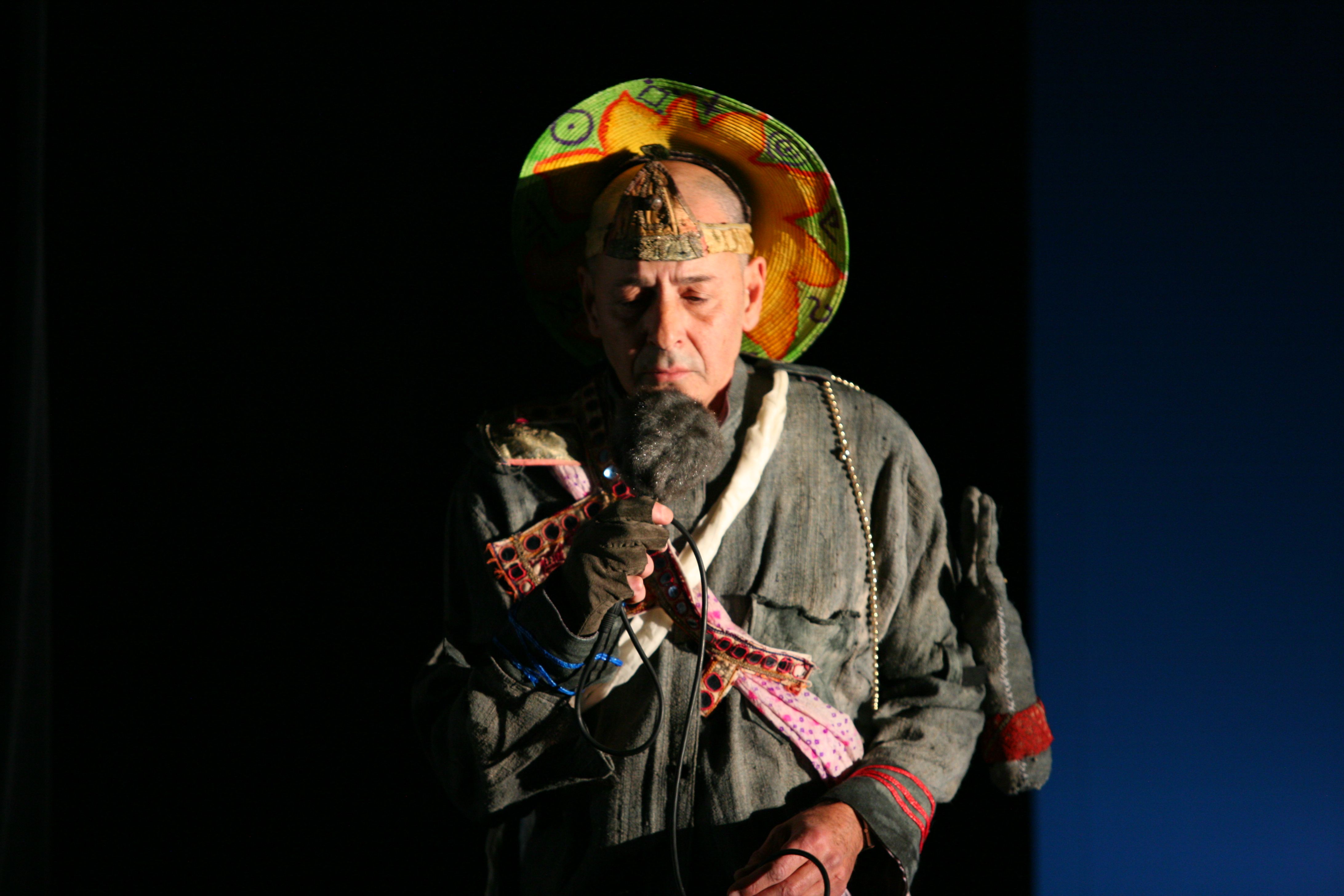 SAM / Cafe OTO commission
Penultimate Press and Cenatus in partnership with Cafe OTO and Sound and Music present two disparate figures from the French experimental tradition of musique concrète: Two nights, one featuring musical outsider Ghédalia Tazartès and the other his mentor and friend, the theoretician, producer and musician Michel Chion.
24 March 2011: Michel Chion will present the world premiere of Live In Prose, A Symphony Concrète. This piece was composed in the period 2006-2010 and has been previously been only in extracts and drafts in Paris, Montreal Canada and Yokohama, Japan. The entire work is "for fixed sounds". Michel Chion was born in 1947 in Creil (France). In the 70's he was assistant to Pierre Schaeffer at the Paris' Conservatoire national de musique, producer of broadcasts for the GRM, and publications director for the Ina-GRM, of which he was a member from 1971 to 1976. Parallel to these activities, he composed important musique concrète works in the studios of the GRM including the classic 'Requiem'. 25 March 2011: Ghédalia Tazartès will present an idiosyncractic solo performance for voice and electronics. His public appearances remain exceptional events as he rarely performs in concert.

The autodidact Ghédalia Tazartès, born 1947 in Paris has spent 30+ years within musical practice and experimentation, letting his musical work wander from chant to rhythm, from one voice to another. Utilising magnetic tape recorders, he paves the way for the electric and the vocal paths, between the muezzin psalmody and the screaming of a rocker. He traces vague landscapes where the mitre of the white clown, the plumes of the sorcerer, the helmet of a cop and Parisian an hydride collide into polyphonic ceremonies. Don't become a black, an arab, a Tibetan monk, a jew, a woman or an animal but to feel all this stirring deep inside of you." Additional acts to be announced.
Support on the night will be provided by the excellent Rashad Becker who "plays traditional music of imaginery species".
Venue: Cafe OTO, 18 – 22 Ashwin Street, London E8 3DL
Tickets: £10 in advance / £18 for 2 day pass
Commissioned by Sound and Music and Cafe OTO.
Documentary video on the SAM/OTO series.
published on 14 Dec 2010